| | |
| --- | --- |
| Managing Director | Mr. Florian Zagel |
| Counseling Psychologist | Ms. Caroline Pearman |
| Medical Director | Dr. Isaac Akanko |
Our management team practices an open door policy and are always happy to deal with any enquiries medical or contractual. We are enthusiastic to receive feedback from our members at any time regarding their experiences with our team so we can learn of your personal perceptions of our expertise and care. Confidential feedback can be forwarded to us at feedback@westafrican-rescue.com
Medical team
Our medical team consists of a dedicated team of 16 Medical Doctors, 11 paramedics, 16 nurses and a counseling psychologist.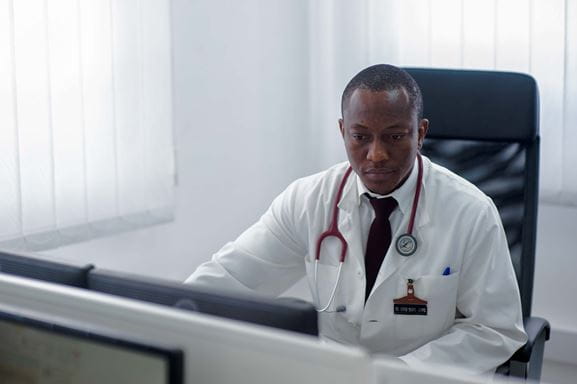 We currently recruit our medical doctors from Ghana as their confidence in the area of tropical diseases and the management of locally specific diseases such as, malaria paramount. They also have essential professional contacts at various key institutions where our patients are regularly admitted and this makes for smooth doctor to doctor reporting and excellent liaison for specialist referrals. Our emergency medical services is supported by our international paramedic team.
The combined skills of expatriate paramedics and Medical Doctors from the operating region make for an ideal team for both emergency care and clinical practice. We have our own in house counselling psychologist who specialises in Medical Psychology and Trauma Counselling and has EFT and NLP Psychology training.
Our medical doctors and paramedics maintain current Advanced Cardiac Life Support (ACLS), Pediatric Advanced Life Support (PALS) and Trauma Management certifications (ITLS or PHTLS) and skills at all times.
A dedicated and well trained team of friendly nurses round up the medical team to ensure the smooth running of our clinics and care for any detained patients under our care.