West African Rescue Association (WARA) and International SOS formed a partnership in September 2014 in order to combine their mutual strengths to provide a comprehensive and robust service to their clients in the region.
Both companies have committed to ongoing investments in the region and this partnership will strengthen the services we can offer to our clients whilst ensuring international standards and quality in a sustainable and efficient business model.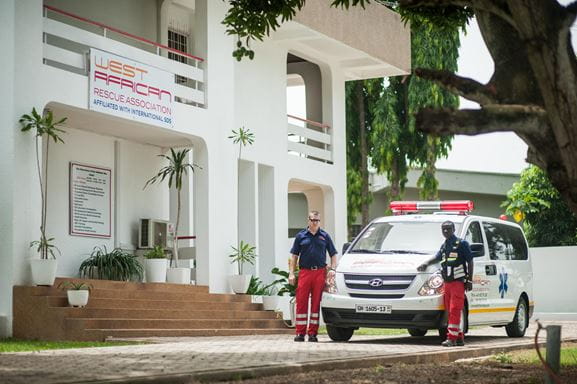 We provide a range of emergency and clinical services to individuals, families or corporate clients, who choose to take out a membership agreement with us. Those who wish to have access to our clinics and enjoy the benefits of our emergency services require a registration with our organisation as we do not work on an on-call basis. The full diversity of our emergency services, ground and air rescue, clinical and support services which we provide is available in further detail on our website.