The Accra clinic is largely a family practice and a first point of call for medical consultations with the General Practitioner for any medical condition requiring, diagnosis, medical treatment and care.
Should any of our doctors feel that there is a need for a specialist opinion at any time, they will draw upon their contacts through our established network and facilitate a referral appointment for the necessary specialist that you require.The team of doctors ensure that one of our physicians is on duty seven days a week with extended hours during the week to 9 pm for the benefit of our clients. Our emergency medical assistance team, however, are operative 24/7.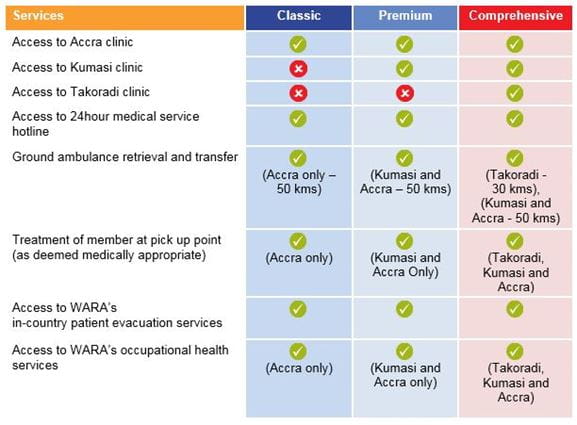 We maintain a healthy stock of pharmaceuticals for prescription treatment purposes which means that you can end your consultation with the medications you require to save you a trip to a pharmacy. Should the doctor recommend any laboratory tests, these are taken at our clinic or directly at the laboratory with whom we work. Results are sent directly to our doctors who will then interpret them and be in contact with you. We prefer to take booked appointments for clinical consultations which can be done either by calling or emailing our medical coordination centre with your medical problem. Of course should it be an emergency we do take exceptional walk in clients to see a doctor at the earliest convenience.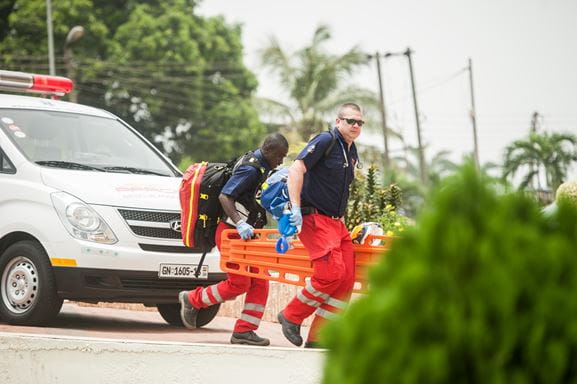 We stock the regular range of essential vaccinations to Ghana for the purpose of travellers being able to ensure themselves well inoculated against high risk diseases. We are also ready to give advice on which vaccinations we recommend as worthwhile and essential for this region. In addition to being a family practice, both our Accra and Takoradi Clinics are licensed and registered by UK Oil and Gas to perform Offshore Medicals. We regularly perform these offshore and pre-employment medicals for employment purposes.